Mighty Under Door Sealant
Detail Product
Secure the blockage of the door gaps with this mighty and handy foam pad.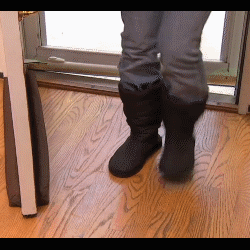 Introducing a mighty and handy sealant for all door gaps, we are happy to offer you the MIGHTY UNDER DOOR SEALANT.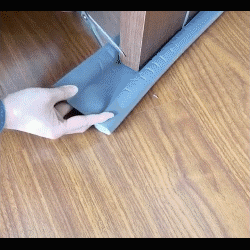 Mighty Under Door Sealant is a FLEXIBLE RUBBER FOAM PAD that is DESIGNED to COVER the GAP of your DOORS EFFECTIVELY and INSTANTLY. It is made of HIGH-QUALITY material making it DURABLE and STURDY to use. It is DUAL SIDED for a MAXIMUM of DOUBLE PROTECTION. It has VINYL COVER making it SUPER SMOOTH to GLIDE over Carpets, Woods, Tiles, Linoleum, and more. It is VERY LIGHTWEIGHT and FLEXIBLE. It can ALSO be used as a DOOR STOPPER.
Mighty Under Door Sealant is IDEAL to TRAP or PREVENT the following from coming through your door: Wind, Water, Rain, Heat, Air Condition, Dust, Noise, Insects, Bugs, and more. It can EASILY FIT to ANY DOORS up to 36 INCHES LENGTH. It is ADJUSTABLE as it can be EASILY CUT to DESIRED LENGTH. It is also SUITABLE for WINDOWS. It is EASY to INSTALL and UNINSTALL. It can be CLEANED by MILD CLEANSING SOLUTION and CLOTH.
Packing list:

Quantity: 2 pcs

Size: 1.6" W x 36" L

color:grey
Tips: Suitable for door thickness 3.5-5 CM, door bottom seam 0.2-1.2 CM